Cinema
Oscar 2023, tutte le nomination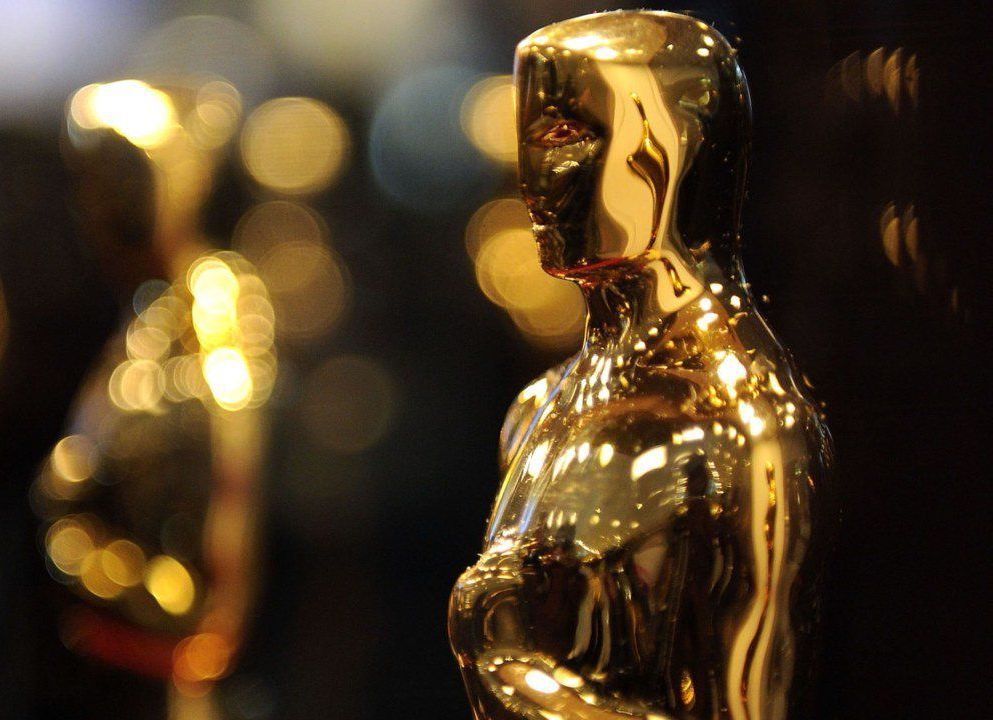 Sono state annunciate le candidature per gli Academy Awards. La corsa ai premi della 95ª edizione si terrà il 12 marzo 2023 e sarà condotta per la terza volta dal presentatore Jimmy Kimmel nella storica location del Dolby Theatre di Los Angeles.
I dieci nominati per il miglior film agli Oscar sono Gli spiriti dell'isola; Elvis; Everything everywhere all at once; The Fabelmans; Tár; Top Gun: Maverick; Women talking; Triangle of sadness; Niente di nuovo sul fronte occidentale; Avatar: La via dell'acqua. Il maggior numero di candidature è andato alla commedia d'azione con Michelle Yeoh Everything everywhere all at once, che sono ben 11, seguito dalla commedia nera irlandese Gli spiriti dell'isola con 9 candidature. Il film autobiografico di Steven Spielberg dedicato alla sua famiglia, The Fabelmans, conquista 7 nomination, come il biopic Elvis; 5 per Black Panther: Wakanda forever che vale la candidatura ad Angela Bassett. Sei candidature anche per il ritorno di Tom Cruise; il film con Cate Blanchett direttrice d'orchestra, Tár, è a quota 6 con l'attrice candidata. Nella lista dei dieci migliori film ci sono anche il tedesco Niente di nuovo sul fronte occidentale, che ha 8 candidature, e Triangle of sadness dello svedese Ruben Östlund.
Nella cinquina dei cortometraggi c'è Le pupille di Alice Rohrwacher, presentato al festival di Cannes e poi da dicembre su Disney+. Per l'Oscar alla miglior canzone la sfida è tra Rihanna (alla sua prima nomination) per Lift me up da Black Panther: Wakanda Forever e Lady Gaga per Hold my hand da Top Gun: Maverick. Nominate insieme a Naatu Naatu da RRR di Kala Bhairava, Mm Keeravani, Rahul Sipligunj e ancora This is a life da Everything everywhere all at once di David Byrne, Son Lux e Mitski. Candidata anche Diane Warren, vincitrice di un Oscar onorario il mese scorso, alla sua quattordicesima nomination nella categoria con Applause, dal documentario Tell it like a woman. Nella categoria miglior colonna sonora John Williams ha conquistato la sua 53esima nomination agli Oscar diventando la persona vivente più candidata agli Academy Award per le musiche di The Fabelmans di Steven Spielberg. Nella storia dell'Academy, Williams è secondo dopo Walt Disney che ha raccolto individualmente 22 vittorie e 59 candidature. In gara anche Volker Bertelmann per Niente di nuovo sul fronte occidentale, Justin Hurwitz per Babylon, Carter Burwell per Gli spiriti dell'isola e Son Lux per Everything everywhere all at once.
Per le recensioni dei film candidati si rimanda alla rubrica settimanale "Andiamo al cinema?", curata da Emanuele Sacchi, Francesca Monti e Maria Sole Colombo: The Batman (n.11/2022), Top Gun: Maverick (n.23/2022), Elvis (n.26/2022), Everything everywhere all at once (n.44/2022), Triangle of sadness (n.46/2022), La Signora Harris va a Parigi (n.47/2022), The Fabelmans (n.51/2022), Avatar – la via dell'acqua (n.52/2022), Glass onion – Knives out e Bardo (n.53/2022), Babylon (n.03/2023).
          Tutte le candidature:
Miglior film
Niente di nuovo sul fronte occidentale
Avatar: La via dell'acqua
Elvis
Gli spiriti dell'isola
Everything Everywhere All at Once
The Fabelmans
Tár
Women Talking
Triangle of Sadness 
Top Gun: Maverick
Miglior regia
Martin McDonagh – Gli spiriti dell'isola
Daniel Kwan e Daniel Scheinert – Everything Everywhere All at Once
Steven Spielberg – The Fabelmans
Todd Field – Tár
Ruben Östlund – Triangle of Sadness
Miglior attrice protagonista
Cate Blanchett – Tár
Ana de Armas – Blonde
Andrea Riseborough – To Leslie
Michelle Williams – The Fabelmans
Michelle Yeoh – Everything Everywhere All at Once 
Miglior attore protagonista
Austin Butler – Elvis
Colin Farrell – Gli spiriti dell'isola
Brendan Fraser – The Whale
Paul Mescal – Aftersun
Bill Nighy – Living
Miglior attrice non protagonista
Angela Bassett – Black Panther: Wakanda Forever
Hong Chau – The Whale
Kerry Condon – Gli spiriti dell'isola
Jamie Lee Curtis – Everything Everywhere All at Once
Stephanie Hsu – Everything Everywhere All at Once
Miglior attore non protagonista
Brendan Gleeson – Gli spiriti dell'isola
Brian Tyree Henry – Causeway
Judd Hirsch –  The Fabelmans
Barry Keoghan – Gli spiriti dell'isola
Ke Huy Quan – Everything Everywhere All at Once
Miglior film internazionale
Niente di nuovo sul fronte occidentale (Germania)
Argentina, 1985 (Argentina)
Close (Belgio)
EO (Polonia)
The Quiet Girl (Irlanda)
Migliori costumi
Babylon
Black Panther: Wakanda Forever
Everything Everywhere All at Once
Elvis
La signora Harris va a Parigi
Miglior sonoro
Niente di nuovo sul fronte occidentale
Avatar: La via dell'acqua
The Batman
Elvis
Top Gun: Maverick
Miglior colonna sonora
Niente di nuovo sul fronte occidentale
Babylon
Gli spiriti dell'isola
Everything Everywhere All at Once
The Fabelmans
Miglior sceneggiatura non originale
Niente di nuovo sul fronte occidentale
Glass Onion: Knives Out
Living
Top Gun: Maverick
Women Talking
Miglior sceneggiatura originale
Gli spiriti dell'isola
Everything Everywhere All at Once
The Fabelmans
Tár
Triangle of Sadness
Miglior cortometraggio
An Irish Goodbye
Ivalu
Le Pupille
Night Ride
The Red Suitcase
Miglior cortometraggio animato
The Boy, the Mole, the Fox and the Horse
The Flying Sailor
Ice Merchants
My Year of Dicks
An Ostrich Told Me the World is Fake and I Think I Believe It
Miglior canzone originale
"Applause" – Tell it like a woman
"Hold my hand" – Top Gun: Maverick
"Lift me up" – Black Panther: Wakanda Forever
"Naatu Naatu" – RRR
"This is a life" – Everything Everywhere All at Once
Miglior documentario
All that breathes 
All the beauty and the bloodshed
Fire of love
A house made of splinters
Navalny
Miglior cortometraggio documentario
The Elephant Whisperers 
Haulout
How do you measure a year?
The Martha Mitchell effect
Stranger at the gate
Miglior film d'animazione
Pinocchio
Marcel the shell with shoes on
Il gatto con gli stivali 2: L'ultimo desiderio
Red
Il mostro dei mari
Migliori trucco e acconciature
Niente di nuovo sul fronte occidentale
The Batman
Elvis
The Whale
Black Panther: Wakanda Forever
Migliore scenografia
Niente di nuovo sul fronte occidentale
Avatar: La via dell'acqua
Babylon
Elvis
The Fabelmans 
Miglior montaggio
Gli spiriti dell'isola
Elvis
Tár
Top Gun: Maverick
Everything Everywhere All at Once
Migliore fotografia
Niente di nuovo sul fronte occidentale
Bardo, la cronaca falsa di alcune verità
Elvis
Tár
Empire of light
Migliori effetti visivi
Niente di nuovo sul fronte occidentale
Avatar: La via dell'acqua
Black Panther: Wakanda Forever
Top Gun: Maverick
The Batman